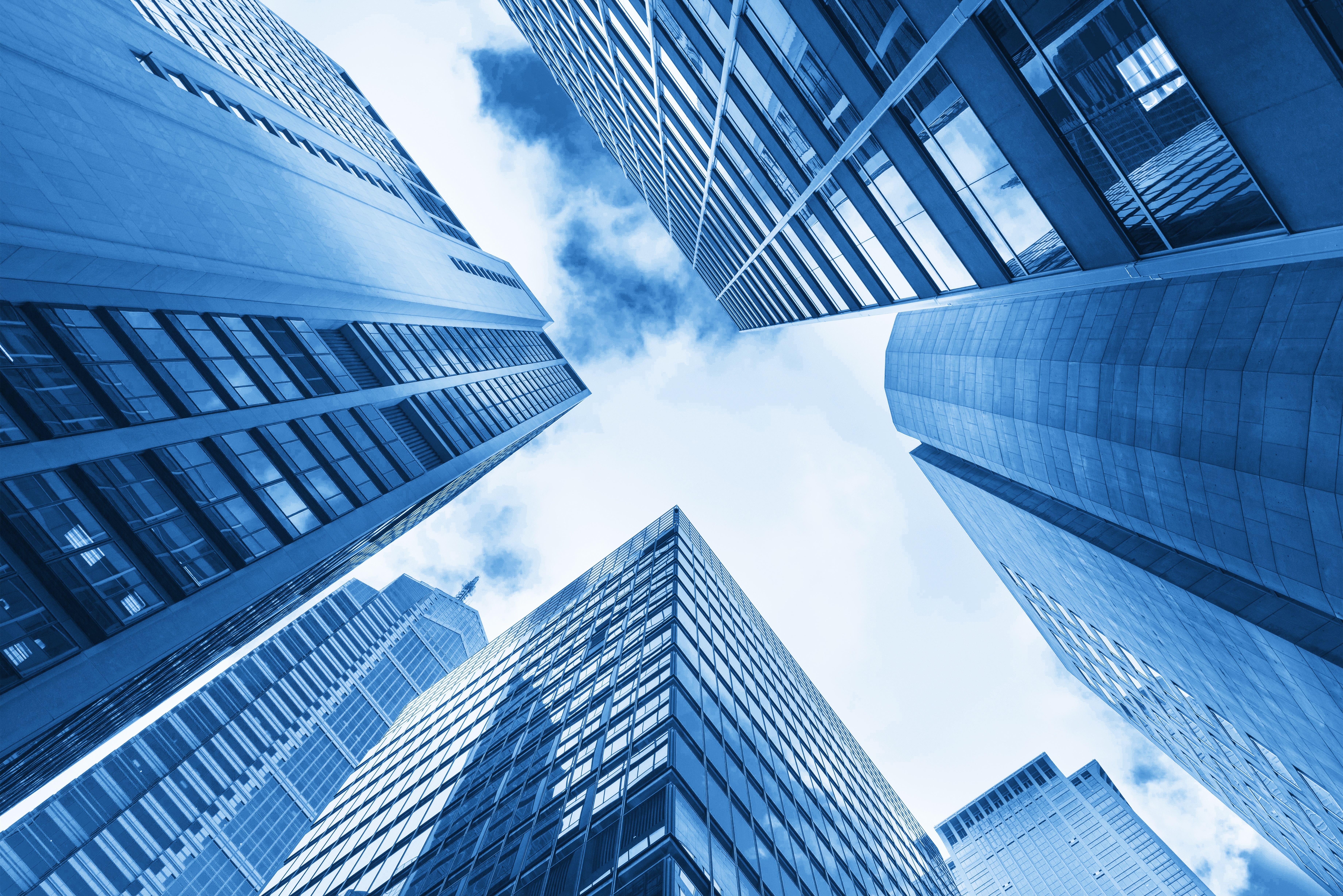 SHOOK® Research
Advisor Trends in Private Markets 2023
Learn how top-ranked financial advisors view alternatives, how they've leveraged them in the past year, and what they see on the road ahead.
A Tipping Point for Private Market Investing?
Advisors relied on alternatives in 2022
In one of the worst years1 in recent memory for the traditional 60/40 stock and bond portfolio, 60% of surveyed advisors raised client allocations to alternatives.
Alternatives are
moving to the core
Over the next 18 months,
46% of surveyed advisors plan to recommend raising client allocations to alternatives.
Alternatives help
build practices
Alternatives are a growing
differentiator for many
surveyed advisors, 86% of
whom agreed that they help
their practices attract and
retain clients.
Manager selection matters
Reputation and
performance are the two
biggest factors advisors
consider when choosing
an alternatives manager.
---
Most of the surveyed advisors said they raised their alternatives allocations in 20222
Biggest Takeaways from the 2023 SHOOK* Survey
---
Explore the Full Report
Source: Morningstar, as of 12/31/2022. As commonly used in the industry, the 60/40 portfolio is 60% allocated to the S&P 500 and 40% is allocated to the Bloomberg US Aggregate Bond Index.
Percentages may not add up to 100% due to rounding.
This statement was provided by a SHOOK-ranked advisor and does not necessarily reflect the views of Blackstone. Nothing herein constitutes investment advice or recommendations and should not be relied upon as a basis for making an investment decision.
About SHOOK® Research. SHOOK® Research is the world's only advisor research organization focusing on the quality of financial advisors. The rankings, published in Forbes and other publications, are established after SHOOK conducts extensive due diligence, including telephone, virtual, and in-person interviews. The company hosts a series of top advisor summits nationally where advisors assemble to offer insights and exchange best practices. SHOOK's mission is to foster an environment that elevates professionalism, raises client confidence and helps investors find trusted advisors. SHOOK Research's philanthropy has helped raise more than $300 million. SHOOK is independent and receives no compensation from financial advisors, their firms or companion media in exchange for ranking advisors.
About Blackstone. Blackstone is the world's largest alternative investment manager, with $975 billion in assets under management (as of 12/31/2022). Blackstone invests across alternative asset classes on behalf of pension funds, other leading institutions, and individuals. For over a decade, Blackstone's Private Wealth Solutions team has provided its valued advisors with the support they need to invest beyond traditional asset classes and unlock differentiated opportunities for their clients.
---
Important Disclosure Information
This survey and report was prepared by SHOOK Research and commissioned by Blackstone Inc. ("Blackstone"). Additionally, Blackstone participated in the review and preparation of this report. Any views or opinions expressed herein reflect solely the views of the advisors who were surveyed in connection with this survey and, in certain cases, SHOOK Research and/or Blackstone, and such views or opinions are subject to change without notice and may differ from opinions expressed by others. Neither SHOOK Research nor Blackstone has independently verified the information received from the advisors surveyed and no representation is made as to the accuracy of such information. Any projections, expectations or other forward looking statements set forth herein are based on assumptions that are believed by SHOOK Research and Blackstone to be reasonable as of the date hereof. Neither SHOOK Research nor Blackstone has any obligation to update any such statements. Actual results are inherently uncertain and are subject to many factors, changing market conditions and general economic conditions, and may vary materially from the themes set forth herein. Nothing herein constitutes investment advice or recommendations, and this summary paper should not be relied upon as a basis for making an investment decision.
SHOOK Survey Population. 207 out of 5,224 ranked advisors from the 2022 Forbes-SHOOK Best-In-State Ranking were selected to participate in this survey. Best-in-State is one of the ten rankings SHOOK Research compiles each year. Ranked as defined by SHOOK Research's ranking methodology. For more information on SHOOK's methodology, please see https://www.shookresearch.com/a-methodology.html. Information collected as part of the rating process, regarding advisor use of alternatives, was included when deciding what advisors would be surveyed for this study. To participate, advisors must use alternative investments today, or have used them in the past. Advisors who said they had no experience with alternative investments were excluded from the sample. SHOOK analysts conducted telephone interviews from January 3, 2023 to March 9, 2023. A total of 22 telephone interviews were completed. It is important to note that the survey is a convenience sample of top SHOOK-ranked advisors, meaning it is not statistically significant and its findings are not generalizable to the overall U.S. advisor population, which is estimated at more than 263,000. Source: U.S. Department of Labor, Bureau of Labor Statistics, as of May 2021. https://www.bls.gov/oes/current/oes132052.htm#nat, accessed April 12, 2023.
Blackstone Proprietary Data. Certain information and data provided herein is based on Blackstone proprietary knowledge and data. Portfolio companies may provide proprietary market data to Blackstone, including about local market supply and demand conditions, current market rents and operating expenses, capital expenditures, and valuations for multiple assets. Such proprietary market data is used by Blackstone to evaluate market trends as well as to underwrite potential and existing investments. While Blackstone currently believes that such information is reliable for purposes used herein, it is subject to change, and reflects Blackstone's opinion as to whether the amount, nature and quality of the data is sufficient for the applicable conclusion, and no representations are made as to the accuracy or completeness thereof.
Third-Party Information. Certain information contained in the Materials has been obtained from sources outside Blackstone, which in certain cases have not been updated through the date hereof. While such information is believed to be reliable for purposes used herein, no representations are made as to the accuracy or completeness thereof and none of Blackstone, its funds, nor any of their affiliates takes any responsibility for, and has not independently verified, any such information.
The views expressed in this commentary are the views of Private Wealth Solutions group of Blackstone Inc. (together with its affiliates, "Blackstone") and do not necessarily reflect the views of Blackstone itself. All information in this commentary is believed to be reliable as of the date on which this commentary was issued and has been obtained from public sources believed to be reliable. No representation or warranty, either express or implied, is provided in relation to the accuracy or completeness of the information contained herein.
Investment concepts mentioned in this commentary may be unsuitable for investors depending on their specific investment objectives and financial position. Tax considerations, margin requirements, commissions and other transaction costs may significantly affect the economic consequences of any transaction concepts referenced in this commentary and should be reviewed carefully with one's investment and tax advisors.
This commentary does not constitute an offer to sell any securities or the solicitation of an offer to purchase any securities. This commentary discusses broad market, industry or sector trends, or other general economic, market or political conditions and has not been provided in a fiduciary capacity under ERISA and should not be construed as research, legal, tax or investment advice, or any investment recommendation. Past performance is not necessarily indicative of future performance.
The content of this communication should not be construed as legal, tax or investment advice. Recipients should bear in mind that past or estimated performance is not necessarily indicative of future results and there can be no assurance that a fund will achieve comparable results, implement its investment strategy, achieve its objectives or avoid substantial losses or that any expected returns will be met. The activity of identifying, completing and realizing attractive investments is highly competitive, and involves a high degree of uncertainty. There can be no assurance that a fund will be able to locate, consummate and exit investments that satisfy its objectives or realize upon their values or that a fund will be able to fully invest its committed capital. There is no guarantee that investment opportunities will be allocated to a fund and/or that the activities of a sponsor's other funds will not adversely affect the interests of such fund.