Firm News
Achieving More – and Partnering With You
We would like to take an opportunity to update you on the latest from Blackstone, which forged ahead in the third quarter with especially strong results.
---
Reaching New Heights
Among the highlights of Blackstone's third quarter:
The strongest quarterly results in the firm's 36-year history.
In an environment that continues to be deeply impacted by the pandemic, Blackstone, in our view, remains well-positioned to continue producing strong results for our clients.
The firm had record capital deployment of $37 billion in the third quarter and another $30 billion in committed capital. Simultaneously, Blackstone had record realization activity of $22 billion, delivering real value to clients.
Strong Q3 results, driven in part by Private Wealth Solutions as of 9/30/2021
$731B
Total firm assets under management
$37B
Investor capital deployed by the firm in the third quarter
$166B
Retail assets under management
Last week, Blackstone released the most impressive quarterly earnings report in the firm's 36-year history. Private Wealth Solutions (PWS), the team at Blackstone dedicated to expanding access to alternatives to a wider range of investors, is an important driver of that result. PWS is reinventing the alternatives asset class in terms of who can invest and the types of investments they can make. We view our mission accordingly: the success of our clients is what drives the success of PWS.
High Conviction, Thematic Investing
Blackstone believes its portfolio overall is well-positioned for future cycles, including a likely scenario of rising interest rates and inflation. The firm has been harnessing the power of thematic investing in megatrends where its investors have identified sectors with strong secular tailwinds. Additionally, the firm has invested in sectors that are coming out of a Covid environment. Investments have been focused in growth sectors driving the modern economy, such as e-commerce, life sciences, digitization, and those where there are structural mismatches between supply and demand, such as multi-family housing. In private credit, the vast majority of the firm's investments are floating rate, which Blackstone believes should benefit in a rising rate environment. The firm believes it remains well-positioned and equipped with ample dry powder (uncalled capital commitments) to act when new opportunities arise.
Here are four transactions which, in our view, illustrate Blackstone's investment themes particularly well.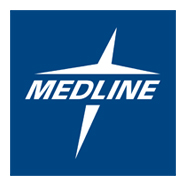 Healthcare: Blackstone's joint acquisition of a majority stake in Medline, a strategic, high-performing healthcare infrastructure asset which is also the largest privately held U.S. manufacturer and distributor of healthcare supplies.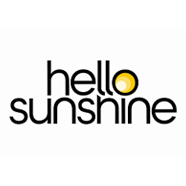 Digital Content: Hello Sunshine, the female-led content and media business founded by Reese Witherspoon which became the first acquisition of Blackstone's next-gen media and entertainment platform.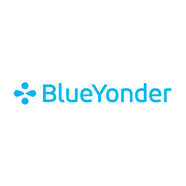 SaaS Software: The exit of a successful investment in Blue Yonder, a leader in the rapidly growing machine learning supply chain solutions market, which the firm sold to Panasonic for a headline total enterprise value of $8.5 billion.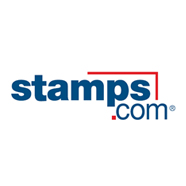 E-Commerce: Blackstone Credit led the debt financing for Stamps.com, supporting the acquisition of this leading provider of e-commerce shipping software solutions for $6.6 billion. This debt financing ranked as the largest new direct loan ever completed in private markets, nicely highlighting the trend of larger private transactions.
Staying Connected with Blackstone
The breadth and depth of the firm's product offerings, with over 50 discrete investment strategies, gives us insights and perspectives on the investing landscape.
As you position your business for the future, we are here to partner with you – and we are grateful for your trust. We will continue to work hard to maintain that trust, expand resources dedicated to helping your business, and to listen to your feedback on what we can do even better.
We wish you and your family health and well-being during the closing months of 2021.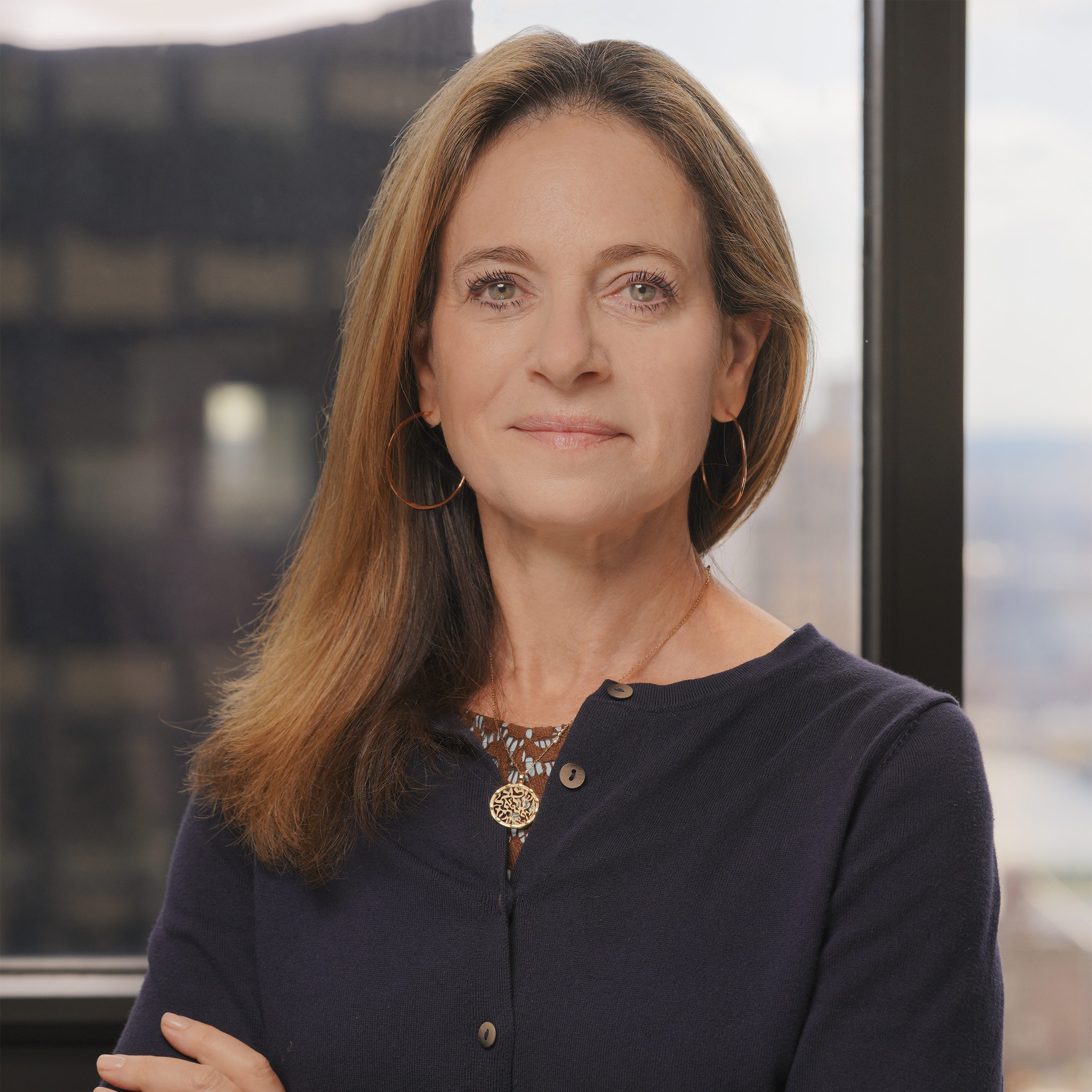 Global Head of Private Wealth Solutions
---
Past performance is not indicative of future results. There can be no assurance that any Blackstone fund or investment will achieve its objectives or avoid substantial losses.
Important Disclosure Information

This webpage does not constitute an offer to sell, or a solicitation of an offer to buy, any security or instrument, or a solicitation of interest in any Blackstone vehicle, account or strategy. If any such offer is made, it will only be by means of an offering memorandum or prospectus, which would contain material information including certain risks of investing including, but not limited to, loss of all or a significant portion of the investment due to leveraging, short-selling, or other speculative practices, lack of liquidity and volatility of returns. The foregoing information has not been provided in a fiduciary capacity under ERISA, and it is not intended to be, and should not be considered as, research or impartial investment advice.
Blackstone Securities Partners L.P. ("BSP") is a broker-dealer whose purpose is to distribute Blackstone managed or affiliated products. BSP provides services to its Blackstone affiliates, not to investors in its funds, strategies or other products. BSP does not make any recommendation regarding, and will not monitor, any investment. As such, when BSP presents an investment strategy or product to an investor, BSP does not collect the information necessary to determine—and BSP does not engage in a determination regarding—whether an investment in the strategy or product is in the best interests of, or is suitable for, the investor. You should exercise your own judgment and/or consult with a professional advisor to determine whether it is advisable for you to invest in any Blackstone strategy or product. Please note that BSP may not provide the kinds of financial services that you might expect from another financial intermediary, such as overseeing any brokerage or similar account. For financial advice relating to an investment in any Blackstone strategy or product, contact your own professional advisor.

Blackstone Proprietary Data. Certain information and data provided herein is based on Blackstone proprietary knowledge and data. Portfolio companies may provide proprietary market data to Blackstone, including about local market supply and demand conditions, current market rents and operating expenses, capital expenditures, and valuations for multiple assets. Such proprietary market data is used by Blackstone to evaluate market trends as well as to underwrite potential and existing investments. While Blackstone currently believes that such information is reliable for purposes used herein, it is subject to change, and reflects Blackstone's opinion as to whether the amount, nature and quality of the data is sufficient for the applicable conclusion, and no representations are made as to the accuracy or completeness thereof.
 
Case Studies. The selected investment examples, case studies and/or transaction summaries presented or referred to herein may not be representative of all transactions of a given type or of investments generally and are intended to be illustrative of the types of investments that have been made or may be made by a Fund in employing such Fund's investment strategies. It should not be assumed that a Fund will make equally successful or comparable investments in the future. Moreover, the actual investments to be made by a Fund or any other future fund will be made under different market conditions from those investments presented or referenced in the Materials and may differ substantially from the investments presented herein as a result of various factors. Prospective investors should also note that the selected investment examples, case studies and/or transaction summaries presented or referred to herein have involved Blackstone professionals who will be involved with the management and operations of a Fund as well as other Blackstone personnel who will not be involved in the management and operations of such Fund. Certain investment examples described herein may be owned by investment vehicles managed by Blackstone and by certain other third-party equity partners, and in connection therewith Blackstone may own less than a majority of the equity securities of such investment. Further investment details are available upon request.

Epidemics/Pandemics. Certain countries have been susceptible to epidemics which may be designated as pandemics by world health authorities, most recently COVID-19. The outbreak of such epidemics, together with any resulting restrictions on travel or quarantines imposed, has had and will continue to have a negative impact on the economy and business activity globally (including in the countries in which the Funds invest), and thereby is expected to adversely affect the performance of the Funds' Investments. Furthermore, the rapid development of epidemics could preclude prediction as to their ultimate adverse impact on economic and market conditions, and, as a result, presents material uncertainty and risk with respect to the Funds and the performance of their Investments.

Forward-Looking Statements. Certain information contained in the Materials constitutes "forward-looking statements," which can be identified by the use of forward-looking terminology or the negatives thereof. These may include financial estimates and their underlying assumptions, statements about plans, objectives and expectations with respect to future operations, and statements regarding future performance. Such forward-looking statements are inherently uncertain and there are or may be important factors that could cause actual outcomes or results to differ materially from those indicated in such statements. Blackstone believes these factors include but are not limited to those described under the section entitled "Risk Factors" in its Annual Report on Form 10-K for the fiscal year ended December 31, 2020, and any such updated factors included in its periodic filings with the Securities and Exchange Commission, which are accessible on the SEC's website at www.sec.gov. These factors should not be construed as exhaustive and should be read in conjunction with the other cautionary statements that are included in the Materials and in the filings. Blackstone undertakes no obligation to publicly update or review any forward-looking statement, whether as a result of new information, future developments or otherwise.

Highly Competitive Market for Investment Opportunities. The activity of identifying, completing and realizing attractive investments is highly competitive, and involves a high degree of uncertainty. There can be no assurance that a Fund will be able to locate, consummate and exit investments that satisfy its objectives or realize upon their values or that a Fund will be able to fully invest its committed capital. There is no guarantee that investment opportunities will be allocated to a Fund and/or that the activities of Blackstone's other funds will not adversely affect the interests of such Fund.
 
No Assurance of Investment Return. Prospective investors should be aware that an investment in a Fund is speculative and involves a high degree of risk. There can be no assurance that a Fund will achieve comparable results, implement its investment strategy, achieve its objectives or avoid substantial losses or that any expected returns will be met. A Fund's performance may be volatile. An investment should only be considered by sophisticated investors who can afford to lose all or a substantial amount of their investment. A Fund's fees and expenses may offset or exceed its profits.

Opinions. Opinions expressed reflect the current opinions of Blackstone as of the date appearing in the Materials only and are based on Blackstone's opinions of the current market environment, which is subject to change. Certain information contained in the Materials discusses general market activity, industry or sector trends, or other broad-based economic, market or political conditions and should not be construed as research or investment advice.

Reliance on Key Management Personnel. The success of a Fund will depend, in large part, upon the skill and expertise of certain Blackstone professionals. In the event of the death, disability or departure of any key Blackstone professionals, the business and the performance of a Fund may be adversely affected.

Third-Party Information. Certain information contained in the Materials has been obtained from sources outside Blackstone, which in certain cases have not been updated through the date hereof. While such information is believed to be reliable for purposes used herein, no representations are made as to the accuracy or completeness thereof and none of Blackstone, its funds, nor any of their affiliates takes any responsibility for, and has not independently verified, any such information.