Market Views
The GSO Quarterly Credit Brief: Catching Up on Global Markets with Joe Zidle
Joe Zidle, Blackstone's Chief Investment Strategist, joins GSO President Dwight Scott for a discussion on the outlook for global growth and monetary policy, as well as late-cycle fears in the credit markets.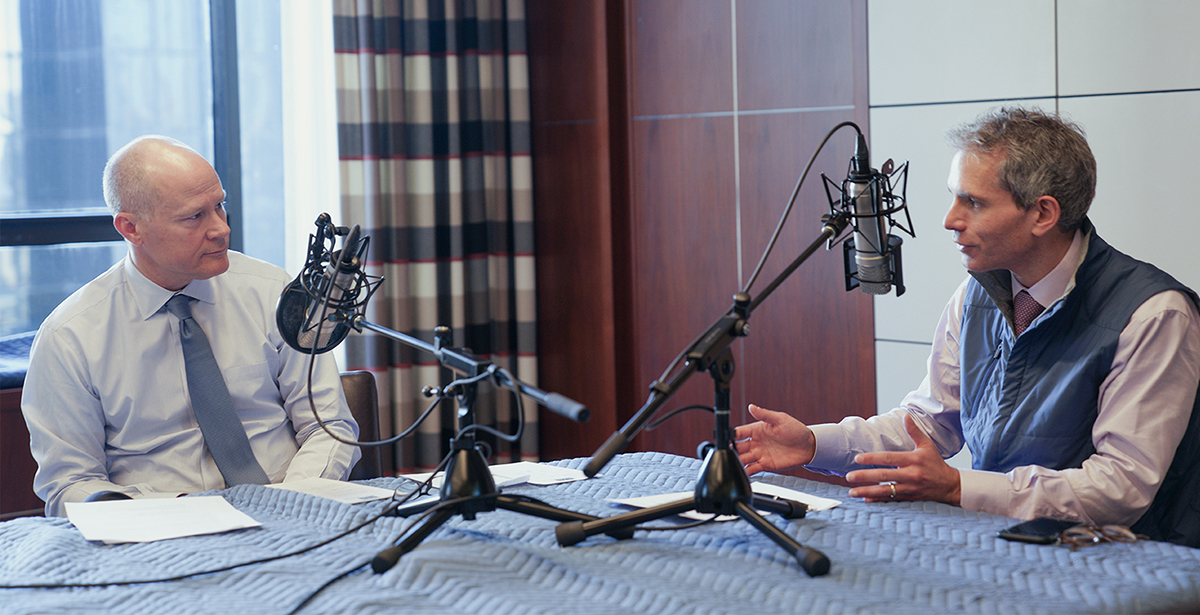 In this episode, Dwight Scott sits down with Joe Zidle, Blackstone's Chief Investment Strategist, to exchange views on the state of the markets and the economy. Joe discusses the durability of the current economic expansion, the continuation of dovish central bank policy, and increasing headwinds to earnings growth. Dwight then shares his perspectives on the implications of this backdrop for credit investors. He also weighs in on recent debate about leveraged loans, arguing that these investments remain compelling defensive opportunities.
Joe Zidle is a Managing Director at Blackstone and the Chief Investment Strategist in the firm's Private Wealth Solutions group.
Dwight Scott is a Senior Managing Director at Blackstone and President of GSO Capital Partners. He oversees the day-to-day management of GSO and sits on the investment committees for GSO's energy funds, mezzanine funds and rescue lending funds.
_______
The views expressed in this commentary are the personal views of the authors and do not necessarily reflect the views of The Blackstone Group L.P. (together with its affiliates, "Blackstone"). The views expressed reflect the current views of the authors as of the date hereof and Blackstone undertakes no responsibility to advise you of any changes in the views expressed herein.
Neither this blog post, nor the podcast nor any of the information contained herein or therein constitutes an offer to sell, or a solicitation of an offer to buy, any security or instrument in or to participate in any trading strategy with any Blackstone fund or other investment vehicle.
Past performance is not indicative of future results and there is no assurance that any Blackstone fund will achieve its objectives or avoid significant losses. This blog post and the podcast may contain forward-looking statements; such statements are subject to various risks and uncertainties.
For information about Blackstone's business, including risks and financial information, please refer to our most recent Annual Report on Form 10-K filed with the Securities and Exchange Commission. For additional information, see Blackstone's public filings at ir.blackstone.com.